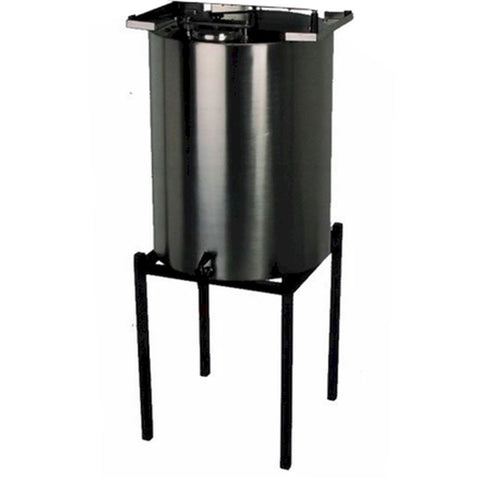 Durastill 96L 25 Gallon Distiller Storage Tank

DUE TO HIGH DEMAND THIS DISTILLER TANK IS TAKING LONGER THAN USUAL TO SHIP. IF YOU WOULD LIKE TO RESERVE A PLACE IN LINE FOR DELIVERY WITHOUT PAYING THE FULL AMOUNT RIGHT NOW PLEASE CALL US AT 612-701-7820 FOR DETAILS.
Durastill Water Distiller 25 gallon storage tank with stand for Model 3696 and 4696 distillers.
SPECIFICATIONS
25 Gallon Stainless Steel Reserve Tank

Tank Dimensions:  45 inches h x 21 1/2 inches w x 19 3/4 inches l 
stainless steel storage tank holds approximately 25 gallons
automatic high level float control
Built In connection for adding remote faucet system to provide distilled water throughout the house.
Shipping weight 48 Pounds
---
We Also Recommend